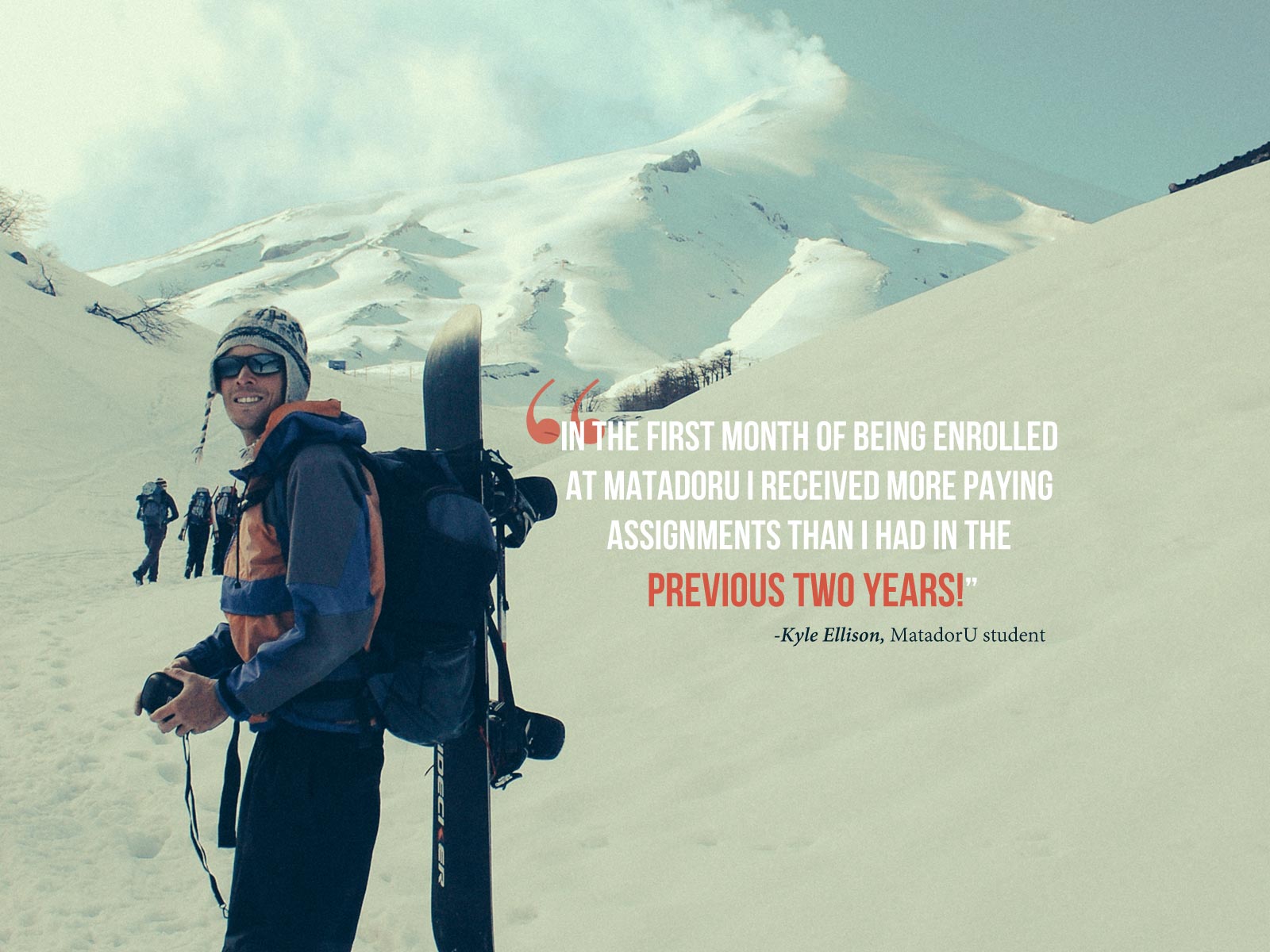 Become the travel journalist you're meant to be
MatadorU specializes in teaching the craft of creating travel media through writing, photography, and filmmaking. MatadorU is the most comprehensive online travel journalism school in the world, covering diverse topics from building skills in your chosen medium, to creating and marketing your personal brand.
Join our online education community today!
Save up to $250 by enrolling in more than one of our courses