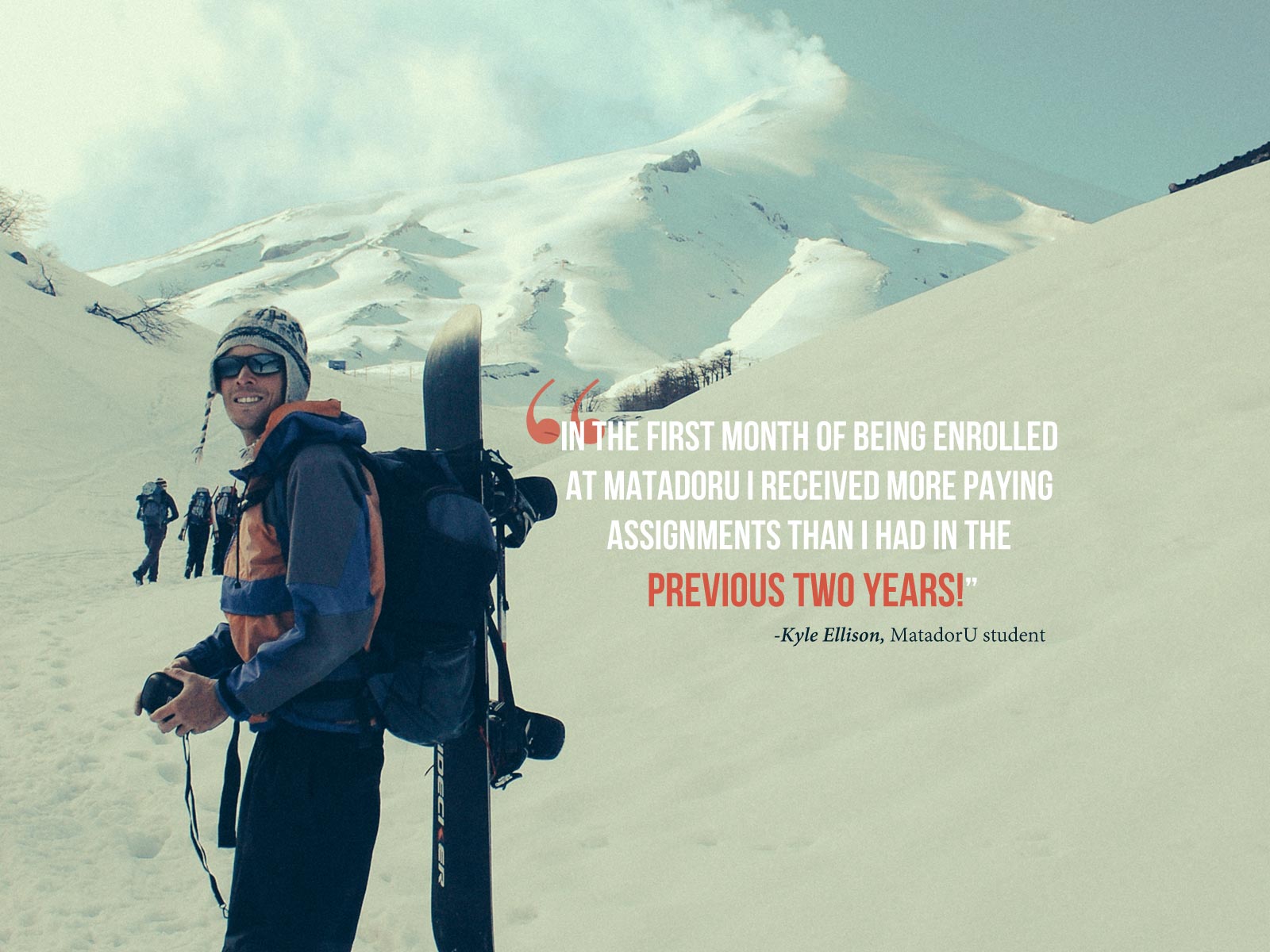 MatadorU Travel Filmmaking Program
MatadorU specializes in teaching the craft of creating travel media through writing, photography, and filmmaking. MatadorU is the most comprehensive online travel journalism school in the world, covering diverse topics from building skills in your chosen medium, to creating and marketing your personal brand.
What is the MatadorU Travel Filmmaking Program?
The MatadorU Travel Filmmaking course is a school for filmmakers, videographers, and cinematographers, as well as people who simply want to learn how to shoot and edit better travel videos. The program moves from filmmaking equipment, camera and editing software basics, and post production techniques, through how to build a successful web presence and start living your passion as a full-time travel filmmaker. You'll get one-on-one feedback on your travel films and videos and shooting tips to help you make the best travel documentaries and movies. In addition to benefiting from our curriculum, you'll be part of a growing community of thousands of travel journalists, and you'll get access to paid travel filmmaking jobs and gigs from all over the world.
Join our online education community today!
Save up to $250 by enrolling in more than one of our courses