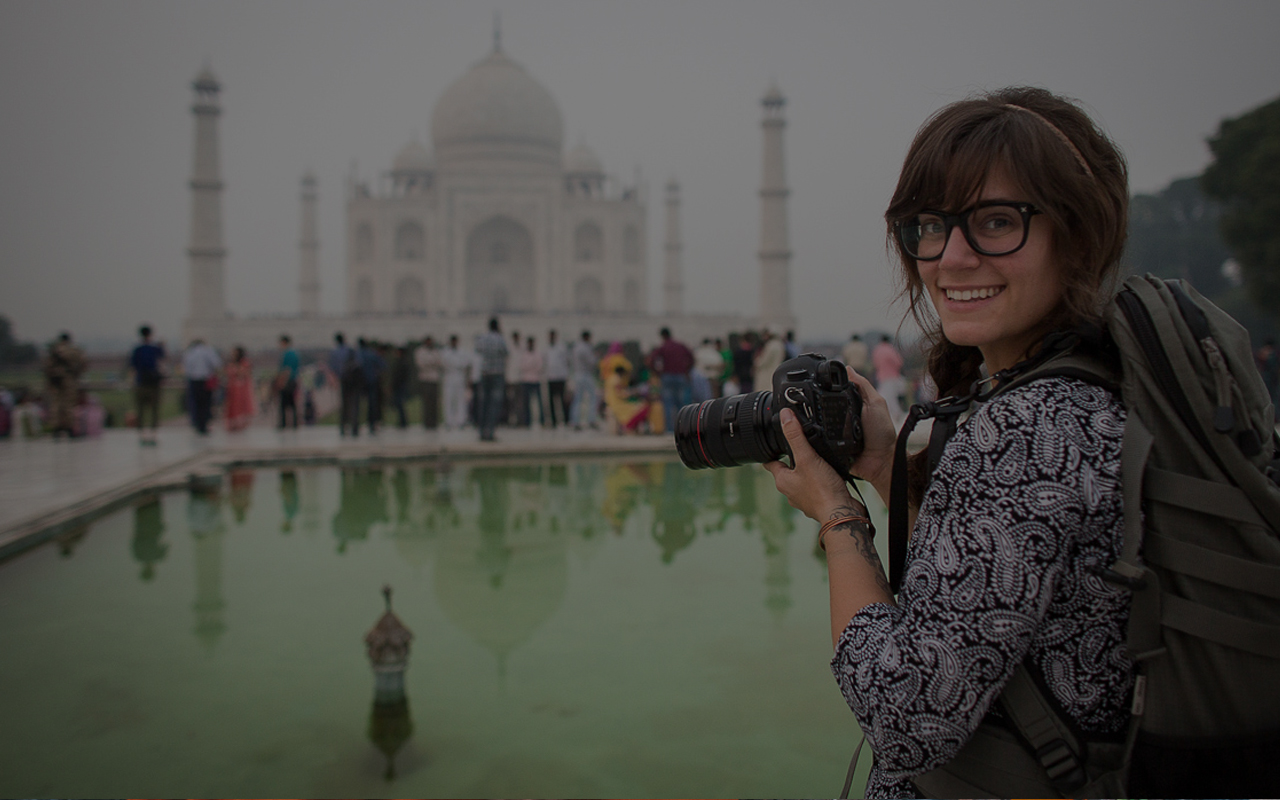 Take better travel photos
MatadorU's travel photography courses will equip you with the skills and knowledge to create compelling and publishable imagery.
Faculty feedback on all course assignments*
Opportunities for one-on-one workshopping with editors
Access to paid market leads and press trips
Lifetime access to course material
What is the MatadorU Travel Photography Program?
MatadorU's Travel Photography Program is made of two courses:
Fundamentals of Travel Photography
Advanced Travel Photography
Fundamentals of Travel Photography builds a strong foundation of primary skills centered around:
Unlocking the power of your camera
Understanding exposure: Aperture, Shutter Speed, ISO
Creating compelling compositions
Taking advantage of the best lighting situations
Editing images
Putting a portfolio together and publishing it online
Advanced Travel Photography provides rigorous training in storytelling through photography and the business of being a professional photographer:
Compiling publishable photo essays that tell a complete story
Preparing for and working in the field
Advanced techniques in post-processing
Developing your brand, marketing it, and networking
Pitching editors and publishing your work
Which course is right for me?
If you can answer the following questions without too much difficulty, consider the Advanced course:
What is the exposure triangle and how does it relate to photography?
What is the difference between the basic and creative modes on your camera?
In which situations do you prefer to creatively over- or under-expose a shot?
What controls DoF? Which situations would you want a shallow DoF? A deep DoF?
Which features in Adobe Lightroom or Photoshop do you use most often?
What are the benefits of shooting in RAW versus JPG?
Which social networks should you be on to build your brand?
What financial revenue streams are available for working photographers?
What are the important elements in a photo caption?
How do you tell a compelling story through your images?
If you find the following questions more aligned with what you think about in your photography, you should consider the Fundamentals course:
How do I get more comfortable shooting in manual modes?
What is exposure, and how do aperture, shutter speed, and ISO relate to it?
What are the best lighting situations to take photos in?
What does white balance mean?
What makes for compelling compositions?
What should I include in my captions?
How can I improve my focus?
How do I read a histogram?
What should I be looking for when I edit my images?
Choosing the course that best fits your skills right now will help you stay engaged and keep you from feeling overwhelmed and frustrated.

Join our online education community today!
Save up to $600 by enrolling in more than one of our courses