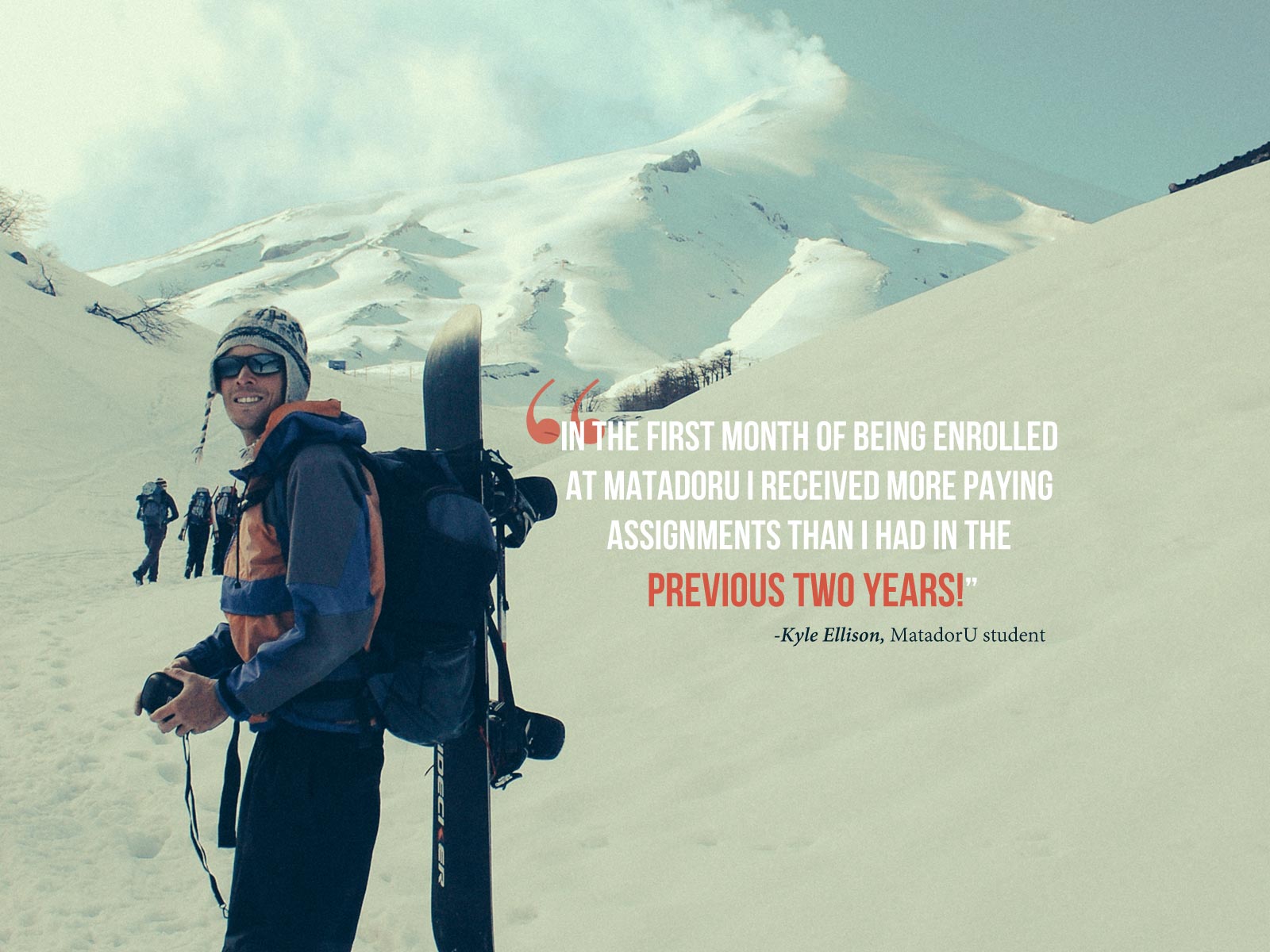 MatadorU Travel Photography Program
MatadorU specializes in teaching the craft of creating travel media through writing, photography, and filmmaking. MatadorU is the most comprehensive online travel journalism school in the world, covering diverse topics from building skills in your chosen medium, to creating and marketing your personal brand.
What is the MatadorU Travel Photography Program?
The Travel Photography program at MatadorU was created to serve a variety of people. Whether you're already a pro travel photographer looking to take advantage of our active community of photojournalists, access to paid freelance photography jobs, and press trips for free travel, or someone just getting started with a DSLR camera and wanting to build a career in digital photography, our course is for you. This program and the growing community of thousands of travel journalists we are building will help you take better photos and network with other photographers and editors, as well as brands and destinations. In addition to the nuts and bolts of becoming a better travel photographer, you'll learn about personal branding, how to build a profitable photography website, and how to pitch editors — the full skill set for a career you're actually passionate about.
Join our online education community today!
Save up to $250 by enrolling in more than one of our courses