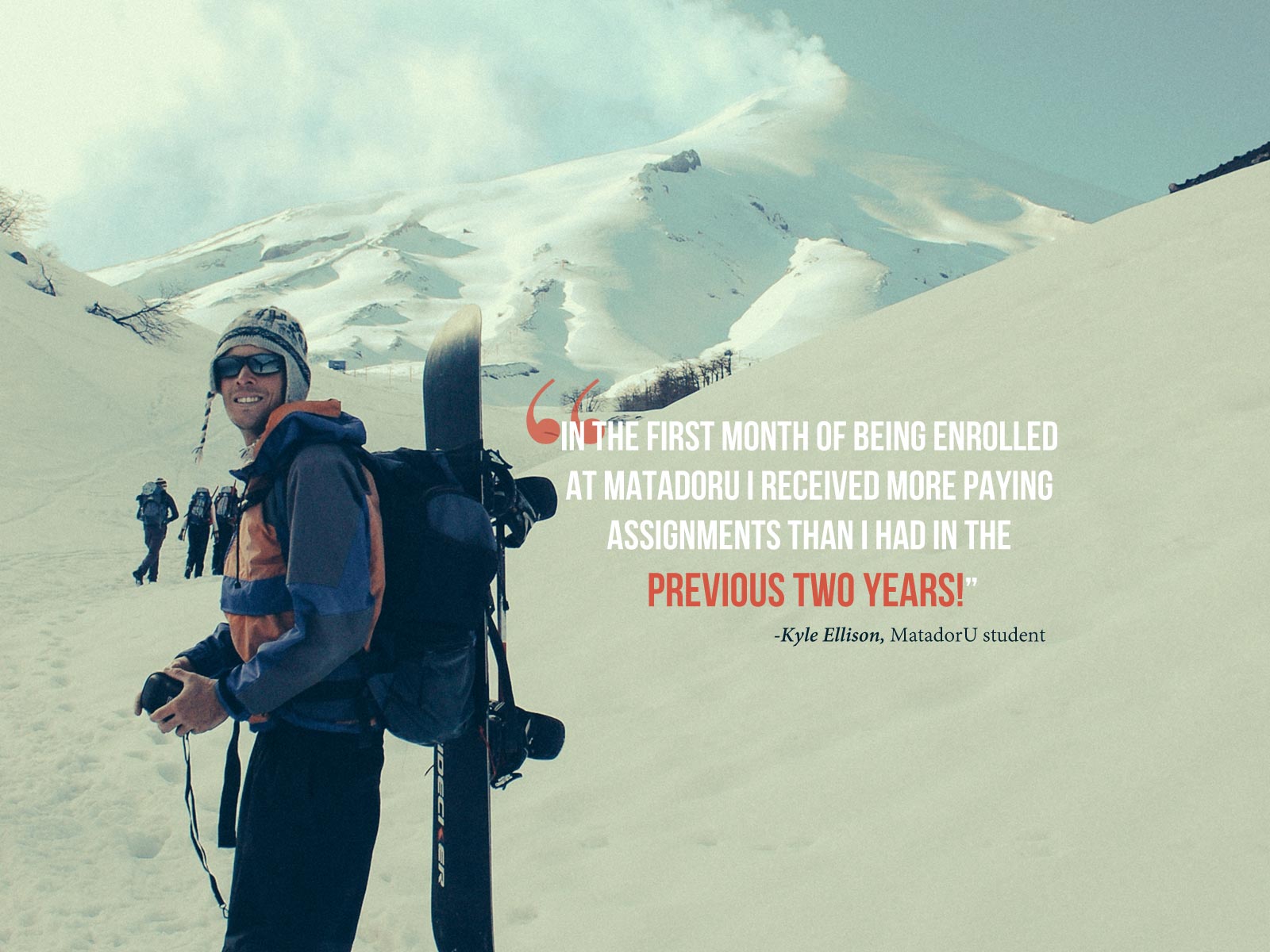 MatadorU Travel Writing Program
MatadorU specializes in teaching the craft of creating travel media through writing, photography, and filmmaking. MatadorU is the most comprehensive online travel journalism school in the world, covering diverse topics from building skills in your chosen medium, to creating and marketing your personal brand.
What is the MatadorU Travel Writing Program?
The Travel Writing program at MatadorU is designed for a variety of people. Whether you're setting out to become a professional travel writer or journalist, or a casual travel blogger — or even if you're simply interested in getting your writing published in travel magazines — this course is for you. Going beyond the standard online travel writing class, our courses combine a robust curriculum where we offer everything from tips on personal branding to how to build a successful travel blog. Our platform is unlike any other — an active community of travel journalists with whom you can hone your skills while taking advantage of access to freelance leads for paid travel writing, travel jobs, and press trips, as well as connections to travel editors at Matador and beyond.
Join our online education community today!
Save up to $250 by enrolling in more than one of our courses